Portable Welding Fume Extractor
Welding Fume Extractor
Model # SS-300-WFE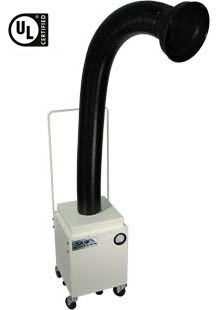 The Model 300 Portable Welding Fume Extractor is a simple and highly efficient respiratory engineering control for a variety of welding applications, including MIG welding, TIG welding, maintenance welding, production welding, clean room welding, occasional stick welding, spot welding, brazing, and more.
This source-capture system includes a flame-retardant, self-supportive flex arm for easy and varied placement. Other benefits include an exceptionally low noise level, small footprint, portability handle, heavy-duty casters for easy maneuverability, quick change pre-filter, and a variable speed controller.
The Model 300 Welding Fume Extractor comes equipped with patented filtration media that is customized specifically for welding fume control. In most cases, HEPA filtration is utilized and is up to 99.97% efficient on particles 0.3 microns and larger. Other options include ASHRAE [up to 95% efficient on particles 0.5 microns and larger] and ULPA filtration media [up to 99.9995% efficient on particles 0.12 microns and larger].
This system has been tested by a third-party industrial hygienist to measure this unit's efficiency according to the Hexavalent Chromium OSHA Standard 29 CFR1910.1026. Results indicated an exposure limit five times lower that OSHA's Hexavalent Chromium regulation during four hours of MIG welding*.
Portable Welding Fume Extractors are also available in larger models [SS-400-WFE & SS-450-WFE].
Hexavalent Chromium Test Results
Meets OSHA Standard 29 CFR1910.1026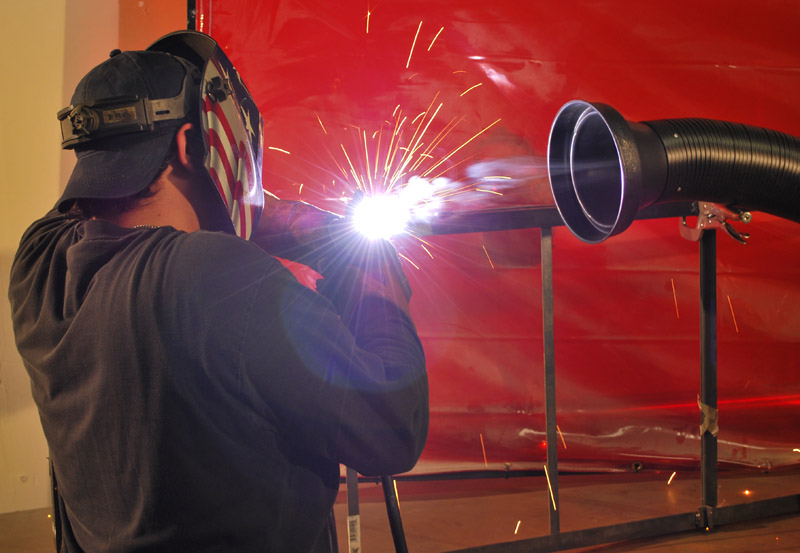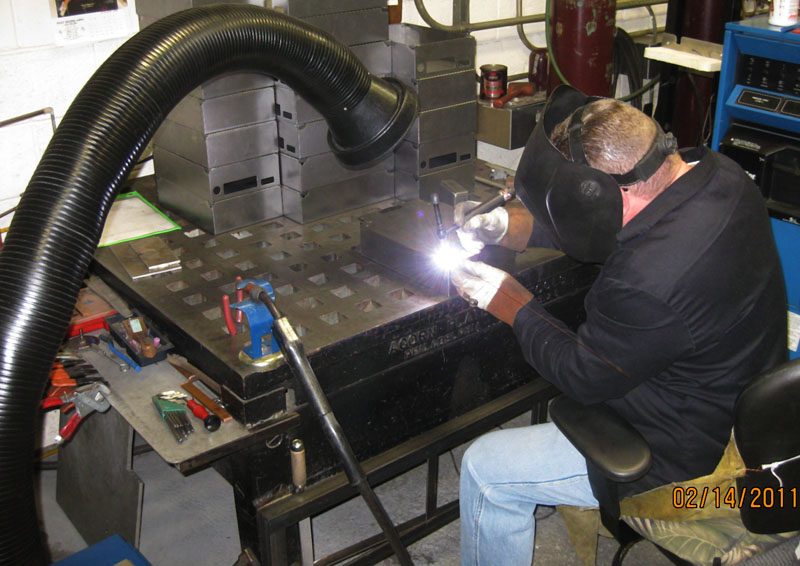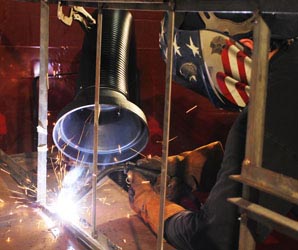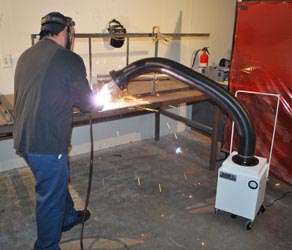 Specifications
Cabinet Dimensions:

15.5"L x 13"W x 16.5"H

Arm Dimensions:

5" Round x 68" Long fire retardant flex hose

Weight:

40 lbs.

Cabinet Material:

16 ga. carbon steel w/ polyester epoxy coating on all surfaces

Motor:

Fractional Horsepower

Available Filter Efficiencies:

HEPA Filter - Up to 99.97% efficient on particles down to 0.3 microns in size.
ASHRAE Filter - Up to 95% efficient on particles down to 0.5 microns in size.
ULPA Filter - Up to 99.9995% efficient on particles down to 0.12 microns in size.
Activated Carbon & Specialty-Blended Filters - Efficiency varies per chemical.

Air Volume:

Variable Speed Control Standard
350 CFM High, Down to 50 CFM Low


Electrical:

115/1/60, 2 amps
220/1/50, .75 amps

Sound Level:

61 to 66 dba (Blower Speed: Low to High)

Warranty:

Limited two-year warranty from date of shipment on defects due to materials or workmanship.

Patented Design:

U.S. PATENT #5,843,197
U.S. PATENT #8,353,745
All specifications are nominal and subject to change without notice. Not intended for explosive or highly flammable applications. (i.e. when the Lower Flammability Limit is exceeded for any given chemical). Please consult the specific MSDS for questions regarding flammability limits. *Results may vary depending on application and appropriate use of equipment.
Accessories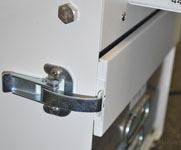 Quick Change Pre-Filter
SS-300-QCPF
Allows easy access to pre-filters.

Remote Control Box
SS-300-RCB
Controls unit operation remotely.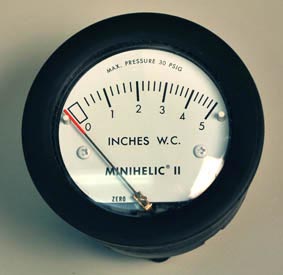 Magnehelic Gage
SS-300-MAG
Monitors filter saturation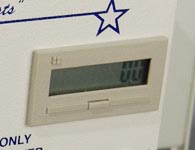 Hour Counter
SS-000-HC
Displays hours unit has
been in operation.
REPLACEMENT
FILTERS